Lemon tea is a typical beverage from Hanoi, then it is transformed and becomes a hot trend throughout Vietnam with its distinctive sour bold tea flavor, easy to drink, and affordable price. Lemon tea has become a daily beverage for everyone, from sidewalk toads to large restaurants. The combination of peaches and lemon tea is like blowing a breeze into traditional drinks and as well create from the most basic.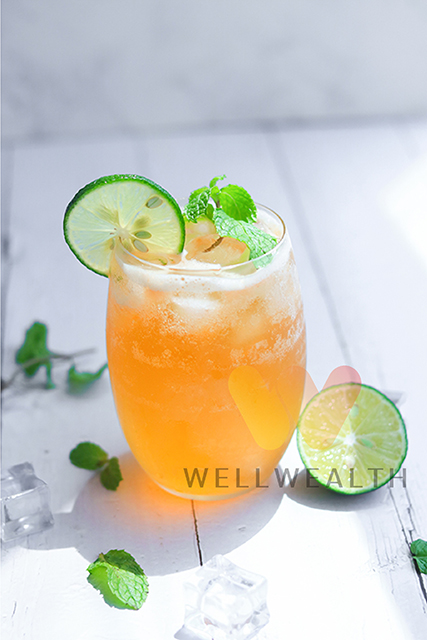 INGREDIENTS:
Green tea: 80ml
Peach Syrup-Sunny: 5ml
Fresh Lemon Water: 10ml
Taiwanese fructose syrup (liquid sugar): 25ml
Ice: 200g
RECIPE
Put all of ingredients into shaker, shake well and pour into a glass.
If you so wish, you can add two slices of flesh lemon to enhance flavor or add more mint leaf on the top for decoration. 
TOPPING
3Q Original Diamond, Fruit Jelly and Popping Boba (Popping Pearls).